Spotlight on Crystals and Gemstones
Leave us your email and receive your
FREE copy of BE HAPPY WEEKLY!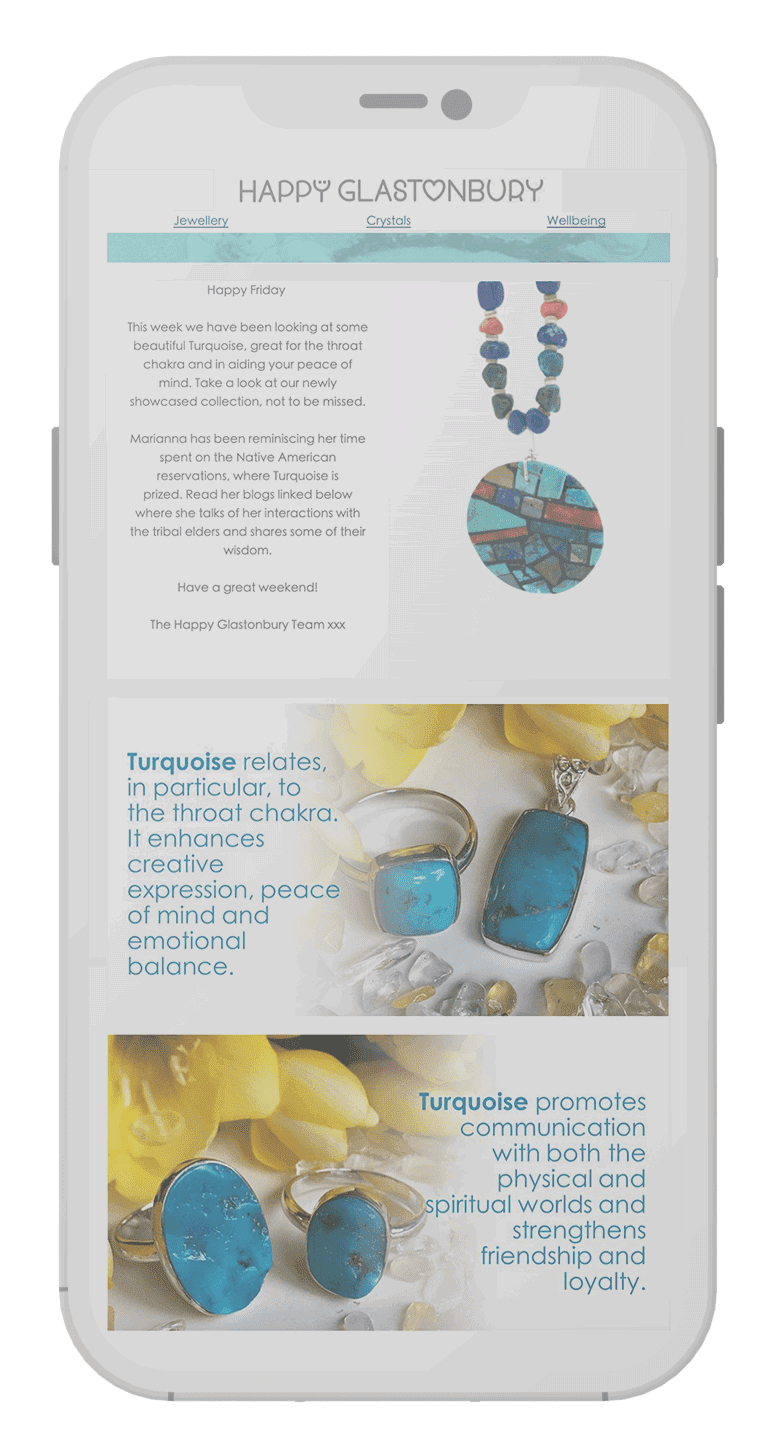 Join us as we introduce unique, rare and beautiful CRYSTALS and GEMSTONES from around the world delivered straight to your inbox.
Don't miss this opportunity to learn about the healing potential, mythology and unlock the hidden secrets of the crystal and mineral kingdom.
I just wanted to say thank you for your wonderful weekly email. I signed up for it very recently and wish I'd done so long ago! What a beautiful thing.. thank you!
I LOVE HAPPY GLASTONBURY, Love my Friday emails. Can't wait to return to Glastonbury!
Thank you for the continued emails which always put a smile on my face!
I always enjoy receiving your emails & you take me back to my happy place in Glastonbury. Thank you!
Just to let you know I'm really grateful for signing up to your lovely emails, thank you!