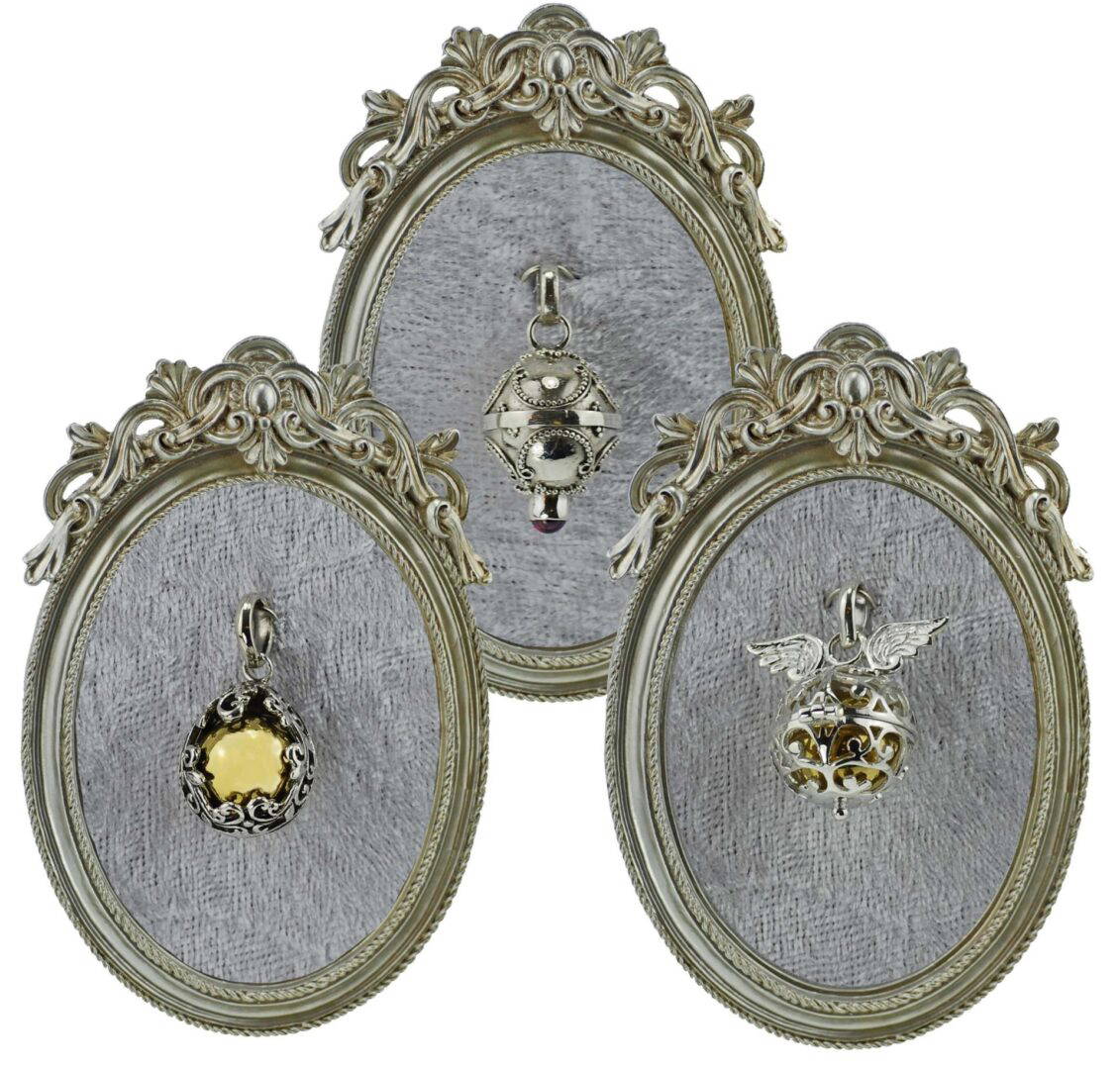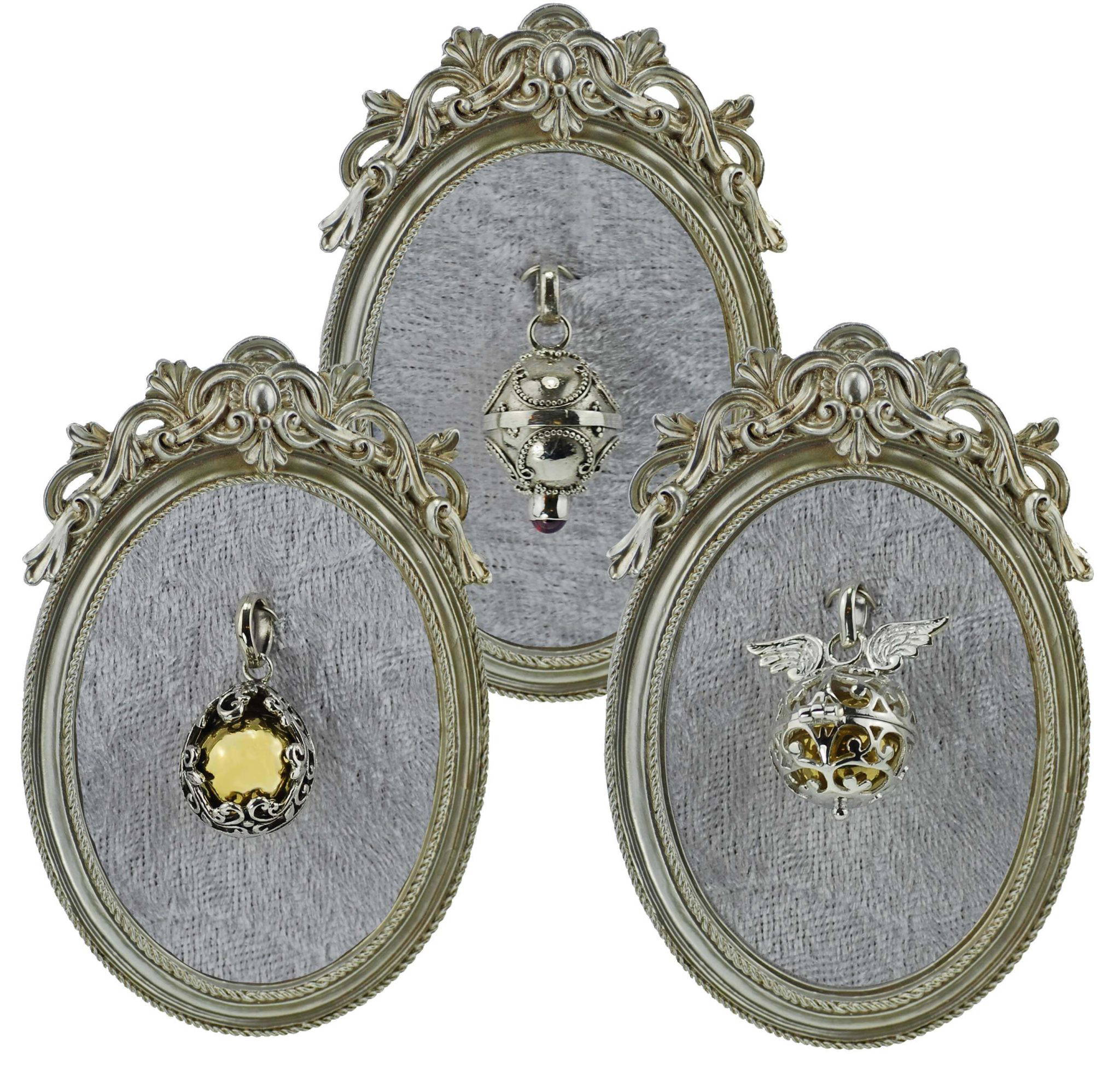 Our beautiful hand crafted angel caller pendants are a tool for when you need the assistance of your angels and guides.
Read More
Simply shake the caller whenever you feel the need. By tuning into the sound of your individual caller, you send out a vibration that is recognised and responded too by the universe. You will never need to feel alone again.
Each beautiful piece is meticulously hand crafted in sterling silver, some with gold plated accents, some set with beautiful crystals. A very unique gift guaranteed to delight angel lovers everywhere.