Verdite
Verdite helps one see things as they really are. This is a great mineral to aid one's personal power as it acts like a mirror. On a journey of self discovery it is vital to understand one's character and natural traits. Honesty and clarity are essential to work with in order to overcome one's ego and inner voice.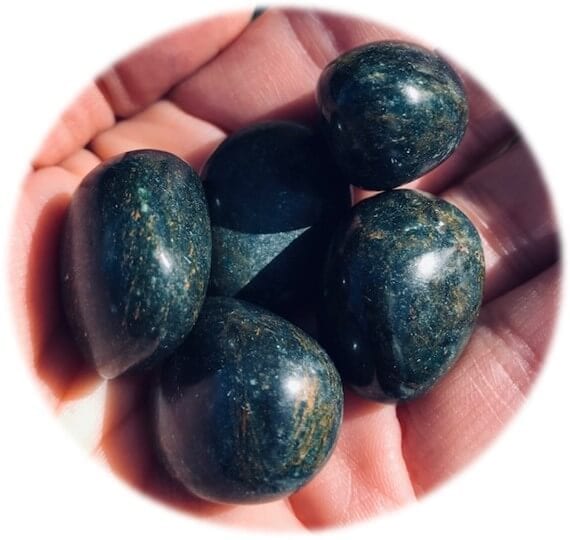 Verdite shows you how things really are not how you wish to see them. It can be harsh but real. Works well with moldavite if you can cope with the transformation and all the honesty at the same time.
Verdite works on one's self worth and is a great mineral to make you feel good about yourself. It builds self esteem and blocks negative energy from penetrating the aura. This a great mineral for healing the base, solar plexus and heart chakra. It brings the emotional energy of these chakras calmness whilst allowing logic and reason to step in.