Scolecite
Scolecite is a white mineral that belongs to the zeolite family. It is used in psychic development to guide one through the darker realms into spirit. Place a piece of Scolecite under your pillow to aid astral travelling and astral projection. Said by many to enhance the dream state allowing a slow waking up process that holds that dream state in mind longer. Thus allowing a chance to record the dream and the message.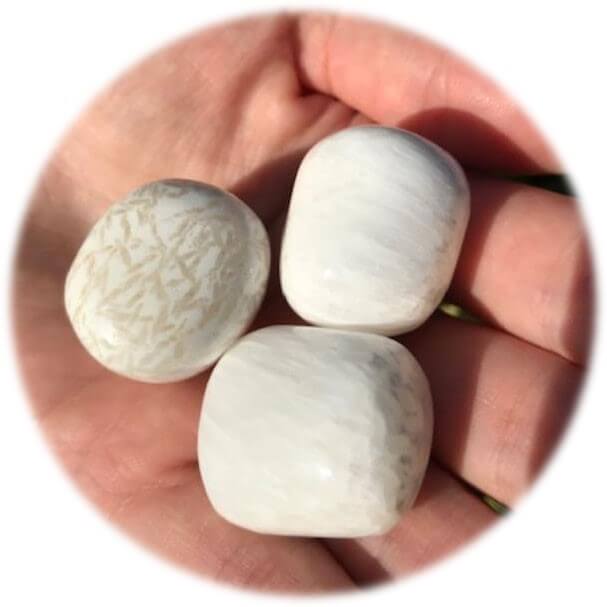 Great for lucid dreaming and to facilitate access to the Akashic records. It is known as a light workers mineral because of its high frequency.
Scolecite is associated with the heart chakra and the third eye. Many believe that working with it in combination with the heart chakra aligns each heartbeat to the pulse of the energy field of the matrix.