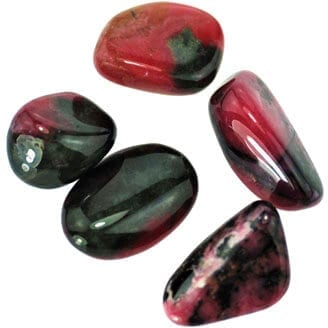 Pyroxmangite is a rare high-temperature polymorph of Rhodonite. In essence, this means that it is a very rare, very high quality form of Rhodonite.
Read More
This is a very heart based crystal. On an energetic level, Pryoxmangite will open your heart encourage you to drive yourself forward. It will stir up your energy centres and bring you back to heart centered place if you find that you may have lost your way.
On a physical level, again, this crystal is aligned to the heart. A great one to assist in healing after heart surgery or a heart attack. As a form of Rhodonite, this is also an excellent crystal for any form of shock and trauma.