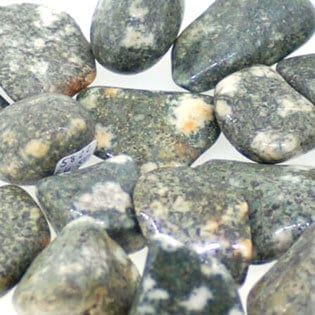 https://www.youtube.com/watch?v=TqQNDF5fEOA
Preseli Blue Stone (Stonehenge Stone)
Preseli Blue Stone is from the Preseli Mountains in the northern half of Pembrokeshire. It is the same stone that the ancient stone circle monument Stonehenge is made of.
Read More
Many attribute the energy of this stone to that of Merlin himself. There is magic in these stones. The issue appears to be that only some can see it or unlock it. There is deep earth energy with this stone. It resonates with the base and solar plexus chakras, bringing courage, willpower and determination.
It is used to ground negative energy, stimulate psychic abilities and to navigate a way through the etheric realms. Known as a way finder and keeper of knowledge, Preseli Stone is finding a reputation for itself as a past life and soul retrieval stone as well.