Goshenite
Goshenite is believed to stimulate the crown chakra when working to communicate with our angels and guides and to access our higher chakras. It gives power to our intention and mental focus.
Many suffer headaches and dizziness when trying to open the crown chakra. It was believed that this occurred when one was trying too hard, was not ready or when the other chakras were too far out of alignment.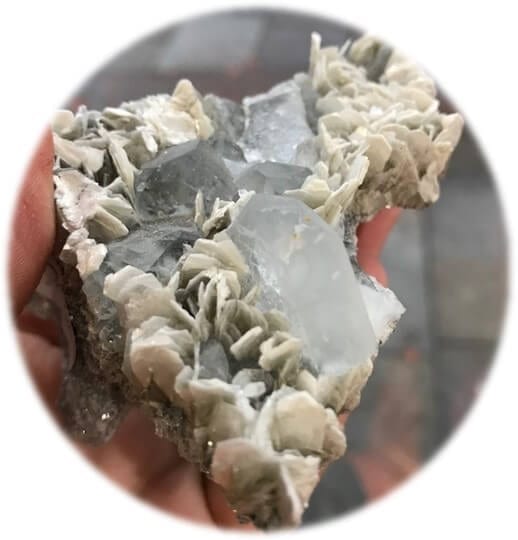 Now we know that the crown chakra opens when one is released or unattached to outcome. Therefore the harder we try, the further away it becomes.
Goshenite accentuates our happy vibe which releases the DNA strands allowing more happy vibes to filter through. Happy vibes feed our confidence and help us to see things in a completely different way. This pushes our thinking process bewteen left and right brain. Focus and determination is increased (right brain) with an inner knowing that all is well and everything is unfolding as it should (left brain). A letting go occurs which then naturally and gently opens the crown chakra.
Holding Goshenite is the best way to work with it. Simply holding it in both hands whilst sitting. Breathe deeply to start with until calm. The more you work with it, the easier it becomes to reach a meditative state and the crown chakra to open.
Crystals to use with Goshenite include Azezulites, Herkimer Diamonds, Nuumites and Celestine.