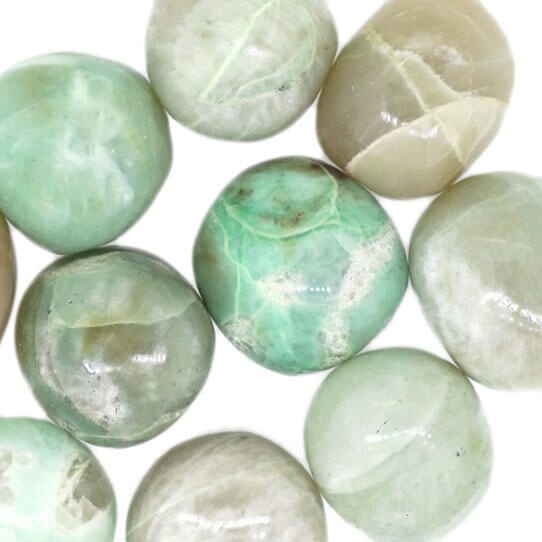 Garnierite also known as Green Moonstone, is a beautiful green mineral with light swirly bands of light green and white. This crystal makes one catch their breath. It makes the heart skip a beat and feels like 'falling in love'; soft and fluttery. This is because it works on the emotions of love, teaching one to love themselves first.
Read More
There comes a time after the first encounters of emotional relationships that one begins to realise that the first step for a a balanced relationship is to learn to love themselves, flaws and all!
This crystal brings light into the heart chakra. It is the 'Happy Crystal', bringing hope, calm and peace.
This stone is a bit rarer and one you might not be familiar with but has some interesting qualities. It's a very feminine Goddess stone that benefits those experiencing emotional distress or lacking control over their emotions. When feeling overwhelmed, menopausal or hormones all over the place, working with this mineral brings emotional freedom. It allows the mind to choose self-preservation, quietens the inner dialogue that so often limits one's abilities, and sets you free. It has all the properties of Moonstone and is a beautiful pale green colour that stimulates heart-centred thoughts and feelings