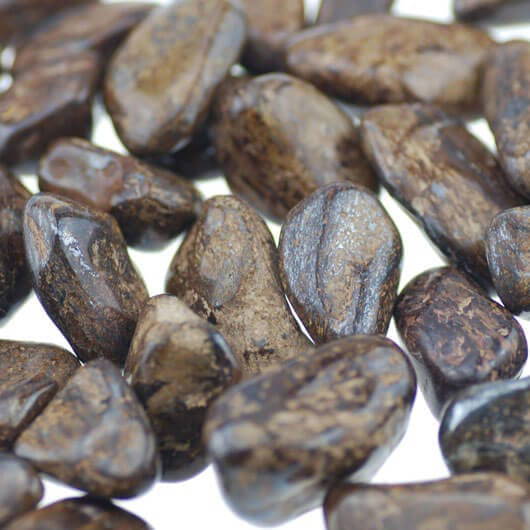 Brown/bronze in colour, Bronzite is used in healing for training oneself to listen to the rhythm and cycles of ones own natural state of being. If drawn to this stone, you are being shown very simply how to look after yourself.
Read More
Usually, it is trying to tell you to watch your diet and make changes because your diet may be too acidic or you may be consuming too many calories. You may need to think about the reason behind your poor choices regarding this.
Are you over compensating for something that is difficult for you or lacking in your life?
There is a time for action and a time to rest. This stone helps you to flow with your natural rhythm.  It is linked with the base chakra.