Arfvedsonite
A strong headed crystal that will take control if you don't. Arfvedsonite is a quite a little mover and shaker. It will push your buttons and streamline your life until it is running smoothly. It creates extraordinary opportunities of synchronicity, pushing the right people or circumstance into the right place and time.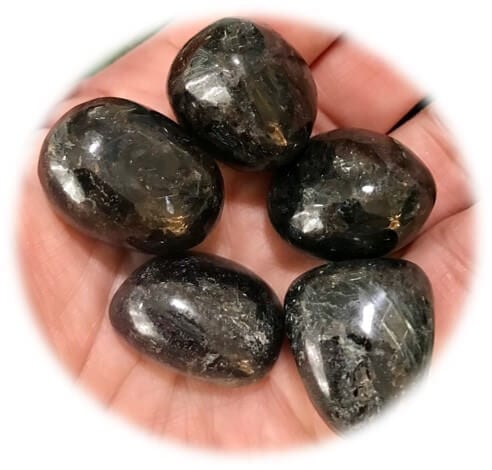 Of course it is up to you to spot the enchantment happening and grab it with both hands. This mineral has a way of breaking down old patterns and removing them. The trick is not to replace them with more of the same.
This is a great comfort mineral for all those times in your life when you become momentarily displaced such as going off to uni, spending a time in hospital, visiting relatives, or travelling unexpectedly for work or pleasure.
If you wish to make a fresh start or a new beginning Arfvedsonite is a great mineral to have on your side. Talk to your guides and use your mineral to reshape and restructure your life the way you want it to be. Take a few risks now and again. Nothing ventured nothing gained.