Apophyllite
Quality specimens of Apophyllite occur predominantly in Poona, India. They primarily appear in green/white or clear/colourless forms.
Apophyllite is used to create a conscious connection between the physical form and the spiritual realms. It can facilitate astral travel and provide a clear connection to the physical body during the travel. It allows us to send information we have gathered back to the conscious self. When placed in a room, Apophyllite seems to create its own presence that attracts and holds your attention – and each time you admire it, you will find something new in it. It works well as a receiver of spiritual connections. It attracts the attention of the higher realms – and has even been known to bring glimpses of the akashic record.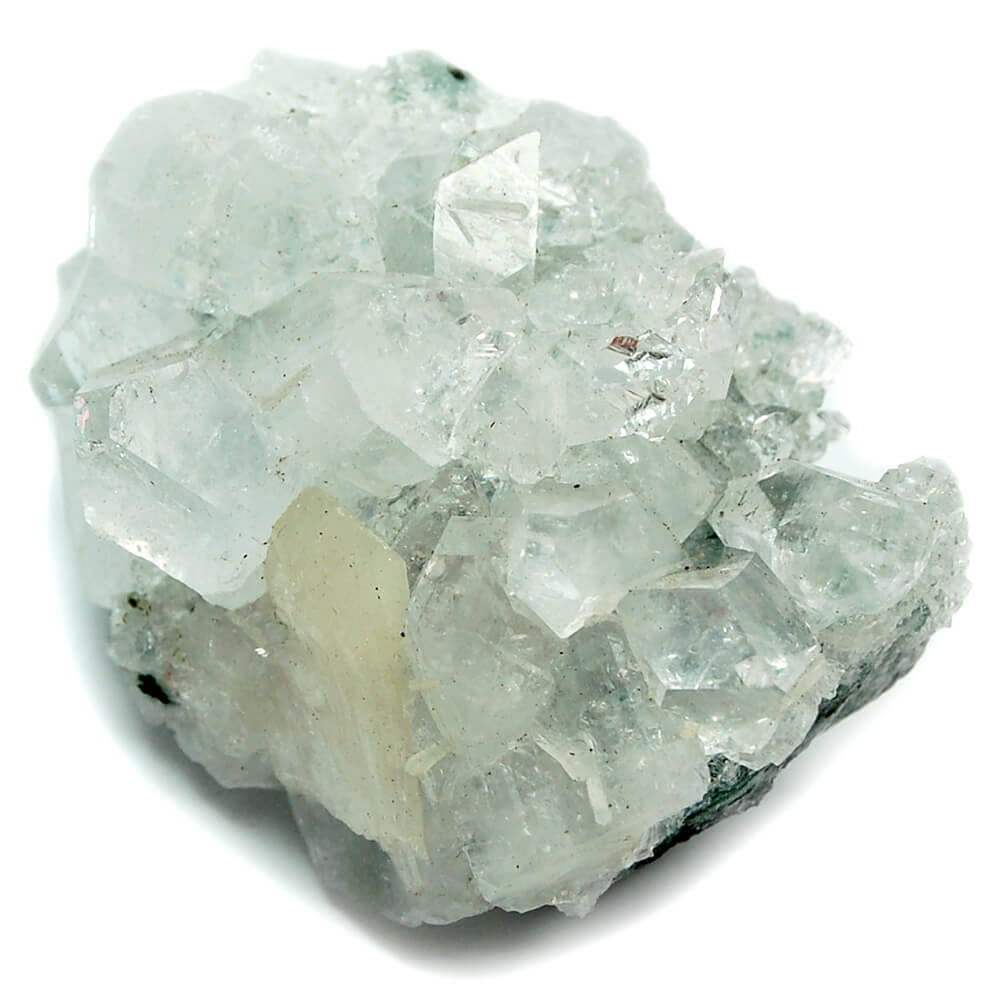 It is interesting to note that it is often the first one to which children are drawn. This is believed to be because children are naturally trusting and open and therefore without fear can sense the closeness to the spirit world.
Place Apophyllite in a healing or meditation room to raise the vibration and shift mental blockages. It is also an excellent tool to use when working with the energies of trees, especially green Apophyllite. This combination has shown considerable success with the healing of the spine.
No products were found matching your selection.