Chalice Well Collection
For over two thousand years, people have gathered at the Chalice Well Gardens, home to one of Britain's most ancient wells. A place of both enchantment and sanctuary, this beautiful space holds a special place in the hearts of those who love our blessed Avalon.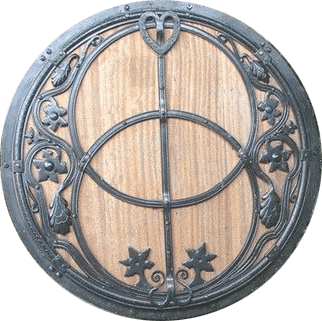 Our collection of Chalice Well jewellery has been specially selected by us for you to enjoy. The iconic Chalice Well symbol represents both the divine feminine and Excalibur, the sword of the legendary King Arthur, who is believed by some to be buried at Glastonbury.