Vitalite
Vitalite is comprised of Quartz, Muscovite, Piemontite and various trace minerals. It was discovered in New Zealand. It has layers of pink-red color, which appear as swirling patterns in a background of sparkling white. Its hardness is about 6.
Vitalite replenishes one's life force through the infusion of prone, When one holds this stone to the heart, its easy to feel the flow of refreshing, revitalizing currents through one's body and energy field Vitalite stimulates one's overall sense of well being, helping to alleviate stress, anxiety, irritability and/or depression, As one feels one's body and energy field enlivened, one's mood lightens and one is ready to face the world again.
Vitalite enters most readily through the heart chakra. It stimulates courage and love— two of the heart's main virtues. As the energy continues to flow, one may notice a pattern of circulation whereby the currents brought in by the stone are actually coming up from the Earth through one's body and vibrational field, going out the top of one's head and then back down to Earth, Vitalite teaches that the Life Force is a current that flows best when released, because our letting go increases the flow, and the effect is magnified, The replenishing currents of Vitalite can facilitate the transformative spiritual experience known as the Ascension of the Heart.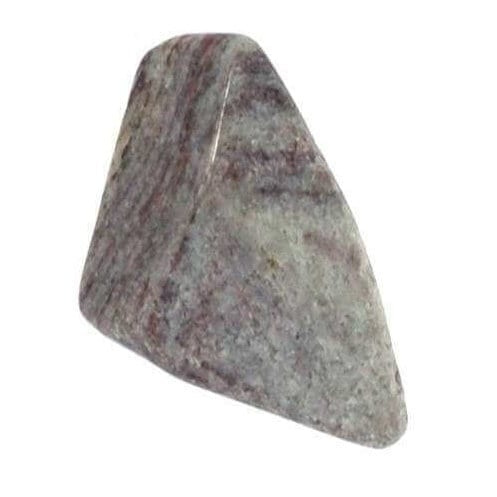 In spiritual self-healing, Vitalite supports the heart, circulatory system, lungs, liver and digestive system, The chi in this stone is so strung that it affects the entire body on the cellular level, encouraging a healthy flow of life force in every cell, organ and system, Emotionally, Vitalire is a cleansing influence, and is a stone of generosity, It stimulates imagination and will so that one can receive inspiration and can carry one's visions into manifestation, It is a stone of spiritual awakening, reminding us that we are as Divine as the Universe itself.
© Robert Simmons, Heaven and Earth LLC
No products were found matching your selection.