Pentagonite
We Love, love, love this mineral found in the Pune district of India. Found in Zeolites, with cavansite (as the blue seen in the mineral), along with heulandite, stillbites, apophilites and prehnites.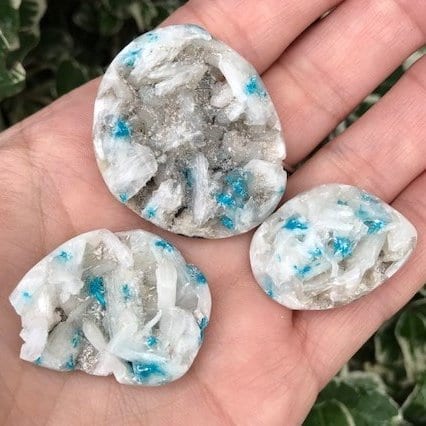 This crystal clears the mind, articulates thought processing, clears thinking and is a great ally for decision making. It works on the throat and third eye chakras.
This mineral is believed to help clean the lymphatics and is used for detoxing the body.
It has a beautiful energy that draws on past life experiences to help understand situations in this life, time enabling one to readdress their life choices or thinking patterns.