Hilutite
Here is something to impress you on this beautiful Monday morning. Hilutite, and in case you have never heard of it don't worry it is quite the newcomer on the scene at less then ten years since it was first discovered. It is yet another crystal in the Garnet family, and this new find is from Sri Lanka. No doubt in the coming years we will find other deposits probably from Madagascar but in the meantime let us be thankful for what we have.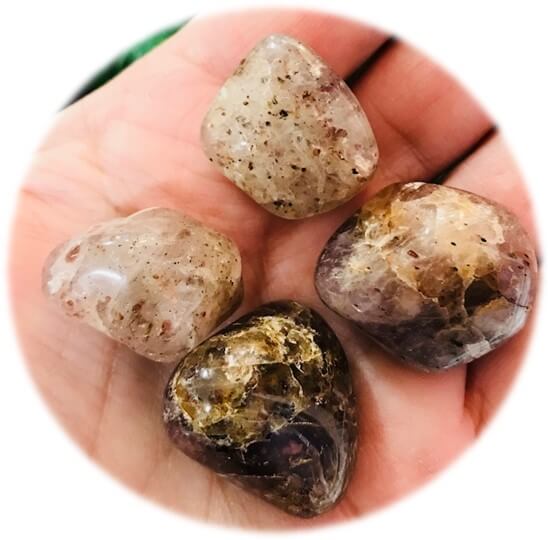 A fantastic sparkling energy with a high frequency that connects to each and everyone of our first seven physical chakras. Uncanny maybe that it has been discovered when so many need their spiritual body anchored in the physical body whilst they go through so much trauma and grief as this is one of the biggest strengths of Hilutite. It multiplies all your stored chi energy and keeps it circulating throughout your physical body. It helps to keep you anchored and present and aids recognition of lessons being worked out.
Hilutite is a combination of garnet, goethite, zircon and quartz so not surprisingly it helps with so many of our physically tough lessons that we try our best to sidestep and hope to escape. Works best on the most headstrong of personalities and non believers. If you are or know of a 'lost cause' then this is a very useful crystal to bring about change.
It incorporates all the qualities of its make up and as a collective it is proving to be invaluable as a rescue crystal. Works well with Rhodonite if it's rescuing that is required or Moldavite if your seeking huge transformations or movement.
No products were found matching your selection.