Healers Gold
Healers gold consists of a mixture of pyrite and magnetite. It is striking in appearance, with its beautiful mixture of black and gold occurring in dramatic patterns.
Healer's gold is considered to be a helpful ally for healers. This is because it is believed to boost the energy of both the healer and the receiver during a healing session. Whereas normally you might feel exhausted afterward, this stone can serve as a metaphorical cup of coffee, helping to beat that unpleasant side effect of feeling drained. In addition to this, one can expect from healer's gold a combination of the healing benefits offered by pyrite and magnetite. In keeping healer's gold as a companion, you may notice that you are feeling more decisive and that your outlook is becoming more positive. It may instill in you feelings of peace and harmony and strengthen your will. Also, consider keeping healer's gold around electronic devices such as computers in your home and/or workplace, since it is believed to provide protection from the harmful radiation emitted from them.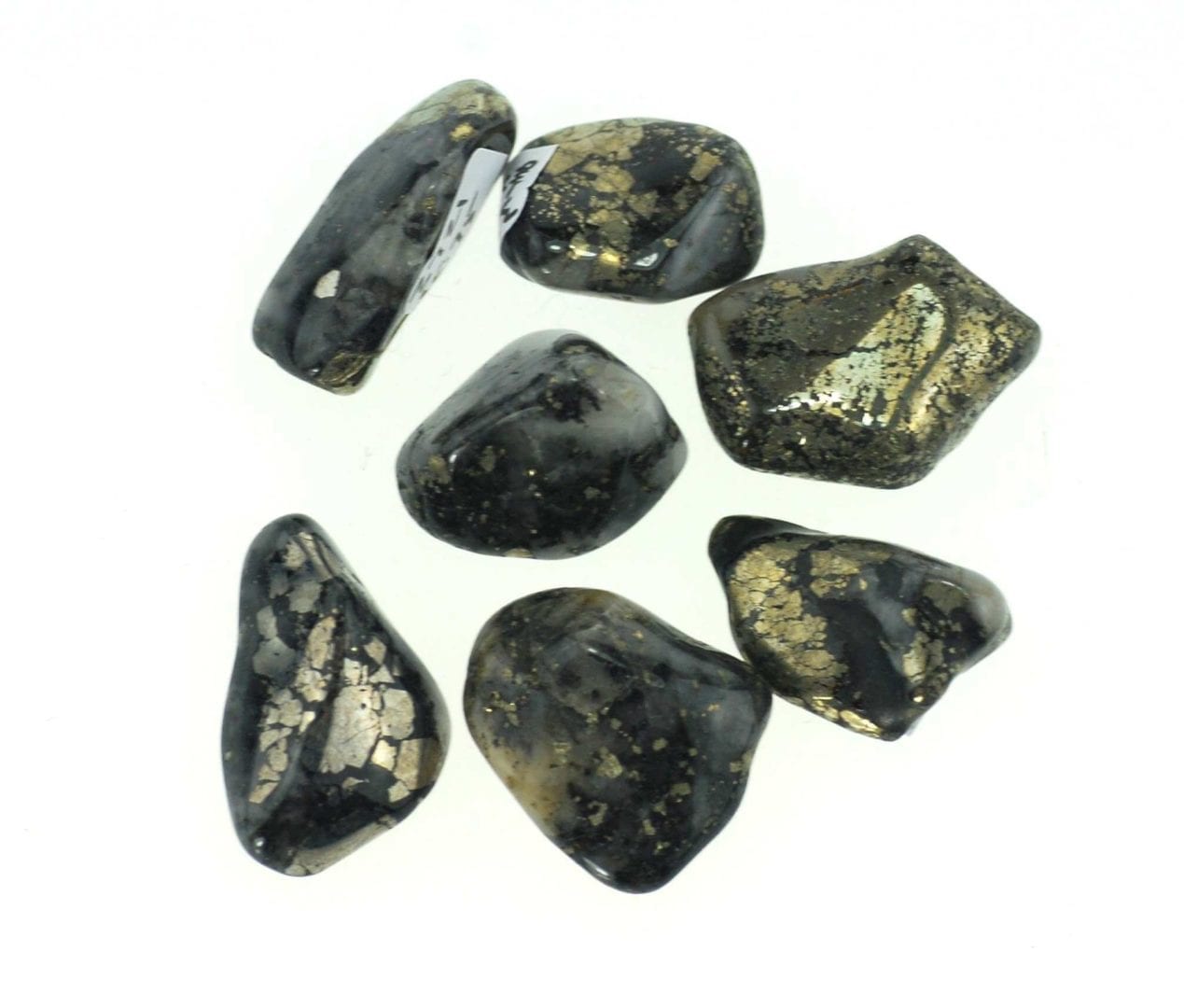 As far as physical healing is concerned, apart from its ability to energize healer and receiver alike, you can expect from healer's gold a combination of the physical healing benefits provided by pyrite and magnetite. Over all, besides being beautiful to look at, healer's gold is clearly a miracle worker of a healing stone and is aptly named.
No products were found matching your selection.